The Newsletter, June 2018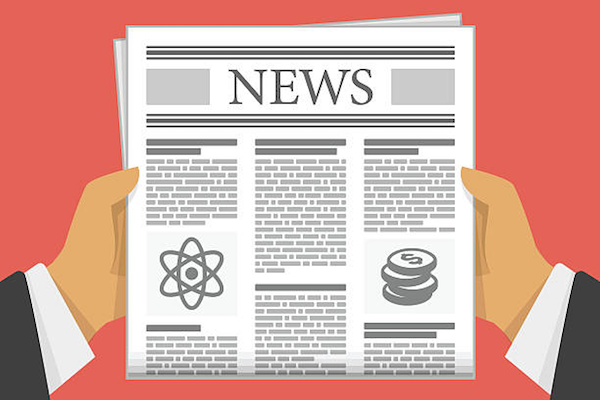 From the club President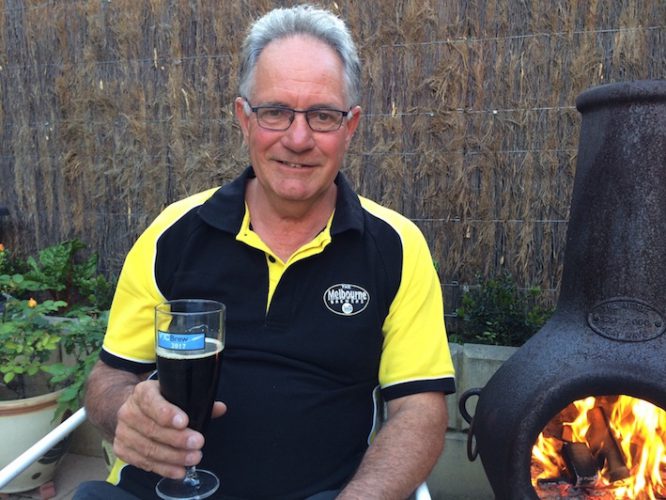 The next meeting, 27th June.
Junes meeting is back at the warehouse and it's the AGM. So come along and have a voice and get involved in the direction the club takes over the following year. All committee positions are up for nomination   with some members willing to continue but some are retiring. So the Club is looking for both fresh faces and old ones to volunteer and keep things ticking for the next year.
There will also be a guest speaker from Westgate discussing his fermentation control system.
Brewer of the month.
This months brewer is.... Richard Lyones
Originally from New Zealand, my wife Erica and I relocated to Melbourne 8 years ago. Currently living in Croydon South, I'm a 35-year-old Electrical Lines Supervisor based in Burwood for Zinfra Group, responsible for maintaining the United Energy Electricity Network as part of a team of 200, I am the father of 2 children, Joel (5) & Charlotte (1)
I joined the Melbourne Brewers last year, to get me out of a brewing rut. I enjoy the internal comps and discussing brewing techniques with the other members.
I started brewing 4 years ago after brewing with a mate back in the land of the long white cloud.  The main reason being the science behind brewing and the cost of beer in Australia is fricken criminal.
I brew all grain, unless the stocks are getting low, then out come the extract.
Ran out fingers, took my shoes off, ran out of toes,  200+ at best estimate.
IPA.
Who doesn't love a heavily dry hopped IPA.
 If I had to choose I'd have a Pinhead Pilsner.
Self Built Electric HERMS.
My Refractometer.
Not placing last in Beerfest, mainly as it was the first comp I entered & getting positive feedback from the judges.
Got sidetracked and left the element on the HLT, dang that element was glowing.
Supporting the locals, the Public Brewery in Croydon.
Sanitize, Sanitize, Sanitize.
I like the freedom brewing gives me, a tweak here a tweak there.
Beerfest 2018.
 Our sponsors  put up some fantastic prizes this year in support of the Home Brewing Community. Lets show them some love back and get behind them when you next do your shopping or recommend a store to a new brewer. It's these sponsors that keep our competitions running so lets return the favour and support them any way you can!
Our major sponsors:
_________
Our category sponsors:
 Lame beer joke of the month.
Guy walks into a bar, orders a beer. As the bartender hands it to him, the guy realises he really has to take a leak urgently. However the bar is crowded, and he doesn't want to leave his full beer on the bar because he's afraid someone will drink it. After a sudden burst of inspiration, he pulls out a small pad of paper and writes on it: "I spit in this beer." Putting the note on the beer, he heads off to the bathroom. When he returns, he's delighted to see his full beer still sitting there with the note. Upon closer examination, though, he sees that someone has written on the note: "So did I."
The Old Dick.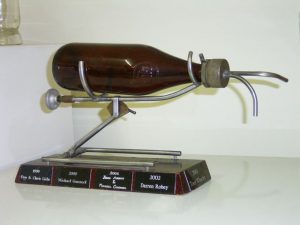 Since 1999, the Club Brewer of the Year trophy has been an unusual mechanical device, affectionately known as "The Old Dick".
The trophy was built about 22 years ago by former Member Dick Seville who was a popular and eccentric Member of the Melbourne Brewers and the ABAV which preceded it. "The Old Dick" is designed to hold a 750ml bottle of beer and to gradually tilt it in order to pour the contents without disturbing the sediment, thereby obtaining a crystal clear beer.
Dick an engineer by trade would regularly take the device with him when dining at BYO restaurants and drinking his own beers, mostly bottle conditioned brown ales.
Longstanding Members will remember Dick as the quietly spoken gentleman who would bring a large plate of cheese and onion sandwiches to every club meeting which would be unveiled late at each meeting after the standard Club nibbles had been consumed. These would rapidly be devoured and were a traditional part of Club meetings for many years.
Dick was an inventive guy having a hand in building one of the first commercial washing machines ever built in Australia. Unfortunately, Dick passed away several years ago but much of his brewing equipment was donated and subsequently auctioned by the Club so many current Members have equipment designed and built by Dick and his legacy lives on.
The Old Dick was donated by Dick's family and Colin Penrose. So next time you see "The Old Dick" remember that it, like our Club, has a rich history built on the efforts of eccentric good blokes like Dick Seville.
The Old Dick is a prestigious award given to the Club Brewer of the Year, based on all the members points tallied from all competitions entered. First, Second and Third all generate points to determine who gets to be this years Brewer of the Year.
The Annual Dinner.
Set to be held this year on Friday the 17th of August at the William Angliss Institute on Little Lonsdale Street, it's sure to be a great night. Make sure you have crossed off the day in your calendar and consider brewing for the night. 
Membership.
Membership Subs for 2018/19 are due by July 1st 2018.
The club's preferred method of payment is online
Why not be one step ahead of the Treasurer this year and get paid up early!
New members: If you believe you are not on the club mailing list, send the committee an email or bring it up with someone at a meeting to make sure we add you in.
Your membership comes with these great benefits plus many others so support the club and help keep it going.
Things to keep you busy.
Upcoming club events.
The Annual Dinner is set to be on Friday the 17th of August at William Angliss.
Get a brew happening for:
1st of July, Stout Extravaganza by Westgate Brewers.
25th July, Internal Competition on American Pale Ale.
Pale Ale Mania by Worthogs, date to be confirmed.
Vicbrew 2018, date to be confirmed.
26th of September, Internal Competition on Bitter Ale.
Octoberfest by Bayside, date to be confirmed.
28th of November, Internal competition on Pale Lager.
Go to our Calendar and sync it with your own so you never miss an event.
Get some reading done after you buy some books through our book depository link.
Last but far from least, help keep the Club alive and don't forget to pay your membership fees for this financial year!
---