The Newsletter 23-10-2017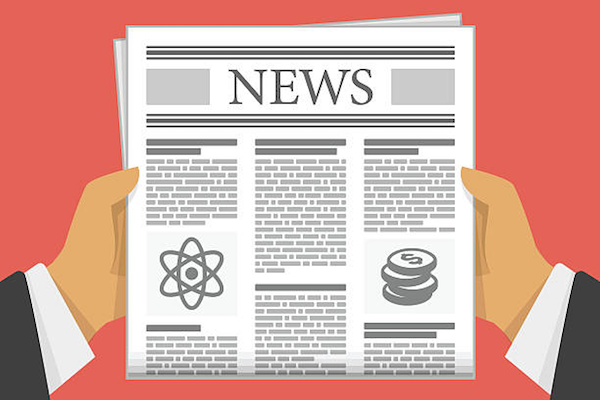 From the club President.

Last monthly meeting at Pete's warehouse saw one of our sponsors the boys from Home Make It.
The demonstration on sausage making created plenty of interest and end result went down a treat on the barbeque.
Also the talk on Viking malts was informative and interesting.
During the month a number of our members were able to enter their beers in the Australian Amateur Brewing Championships having been first, second, or third at Vicbrew.
Braden Jackman received a second place for his German Helles and a third for his German Pils, both in the Pale Larger category.
John Keske and myself attended the Beer Pairing Dinner at William Angliss College restaurant organised by ANHC. It was a fantastic night, beautiful food prepared by owner and head chef at Uncle Restaurant, Dai Duong. The beers were brewed by a number of well chosen championship home brewers. They brewed especially for the dinner . John and I can highly recommend the night for anyone contemplating the event.
Keep the 9th December free for this years' Christmas party at Andy's place and start thinking about brewing a beer or two for our own competition, Beerfest in February.
As Beerfest is to be held in Pete's warehouse this year we are hoping for a large turnout of members to assist with the event.
Look forward to seeing you at this month's meeting.
Ian Bennett
President
Last months meeting.
Last months meeting was a good night to come to with plenty going on. Steve and Kyle from Home Make It came down to talk to us and showed us some of their gear in action.
They began by handing out a small showbag containing various info pages on some of their products, malt sensory analysis and beer coasters etc. Afterwards they gave a great demo on the whole process of sausage making from start to finish with Duck also stepping in to show us his sausage tying skills. This of course was followed by the necessary BBQ to test out the freshly made sausages which turned out delicious and really was a great way to finish things up. Later on Kyle gave everyone a talk on hot steeping malt sensory analysis and gave out free sample tins for people to have a play with at home.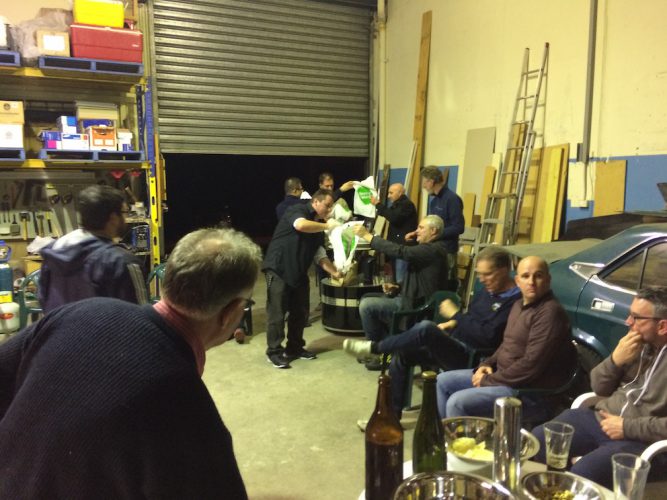 The next meeting.
Octobers meeting this Wednesday will be back at the warehouse again at 11/12 Edina Road, Ferntree Gully.
Tom is planning on giving a presentation on all things bottling including counter pressure fillers and there will of course be the typical banter on top.
ANHC pairing dinner. 
Ian and John living the good life at the ANHC dinner held at William Angliss College restaurant.
Brewer of the month.
This months member is....
Eduard Svalbe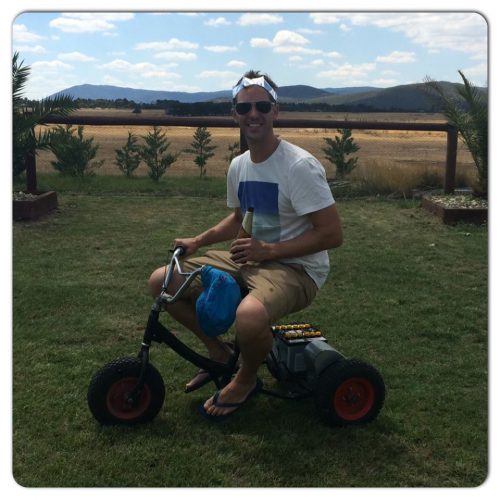 Alright before we begin I have to know the story behind the trike.
This was taken during a fun family Christmas at my brother's house.  My brother has a few motocross tracks on his property.  His three year old has his own track and motorbike.  The electric trike in this photo is just a fun thing to cruise around with.  We all had a go of it.  Having three wheels helps make up for the fact that is has not got cup holders.
Tell us a little about who you are.
I'm 37.  I work in industrial automation as an electrical engineer.  I'm married and have two cheeky boys.
When did you join the Melbourne Brewers and what do you like about being in the Club?
I joined in 2014.  My wife was probably sick of me talking about beer.  I joined Melbourne Brewers for a great social outlet to talk about brewing.  I have really enjoyed brewing with other people.  I normally brew alone and found the Monster Brew Day and Steinbrew were fun.
When and why did you decide to give brewing a try?
A friend bought me a fermenter for my birthday.  I brewed my first batch and was hooked instantly.
Do you brew kit, extract, all grain or a combination?
I brew all grain.  I was never really happy with the beers that I made from kits.  Once stepping up to all grain I liked beer I was making.
How many batches are you up to?
I have made about 40 batches so far and loving it!
What's your favourite style to brew?
I make a few different beers but I seem to gravitate back to IPAs.  I also enjoy brewing clean lagers like a Pilsner.
Is that also your favourite style to drink?
Yep.  IPA.
What system do you use?
I have a two vessel system consisting of a Robobrew, March pump and stainless mash tun.  I use the Robobrew (urn only) to heat my strike water, control mash temps and boil.  The pump transfers up to the mash tun and gravity brings it back to the Robobrew.  I have a Blichmann easysparge in the mashtun to stop it overflowing.
What's your favourite brewing gadget/tool?
The beer glass.  It helps transfer the beer into my mouth.  Social convention dictates that I shouldn't drink straight from the tap.
What's been your best highlight since you started brewing?
Winning the best homebrewer and people's choice award at Empress Hotel Homebrew Competition during 2016 Good Beer Week.  That payed for my kegging setup.
What about your biggest disaster?
Finding an empty keg and CO2 bottle in a beer flooded fridge after coming back from holidays.  The liquid post was leaking on a keg I was carbonating.  I disconnected and the tap and the poppet didn't seal.
What would be your best tip for others?
Clean up as you go.  Don't leave things dirty.  It's harder to clean a fermenter or kettle if you don't do it straight away.
What's your favourite commercial beer to drink?
I would say Feral Hop Hog, that just became commercial.
What do you love about brewing that keeps you going?
Brewing beer is awesome! I love tasting the results from all the work and time that goes into brewing.  It's a great feeling when you first taste your beer and grin from ear to ear.  I also love the process that goes into brew day.
When you're not brewing, how do you spend the rest of your spare time?
When I'm not brewing I'm thinking about it.  Other than that I spend time playing with the kids.  We try to get away as much as possible.  We bought a camper trailer and use it often.  I want a proper 4WD next!
Cheers,
Ed
Lame
beer joke of the month.
One night a man walks into a bar looking sad. The bartender asks the man what he wants. The man says "Oh just a beer". The bartender asked the man "Whats wrong,why are you so down today?". The man said "My wife and I got into a fight and she said she wouldn't talk to me for a month". The bartender said "So what's wrong with that"? The man said "Well the month is up tonight".
Beerfest, 24th-25th of February.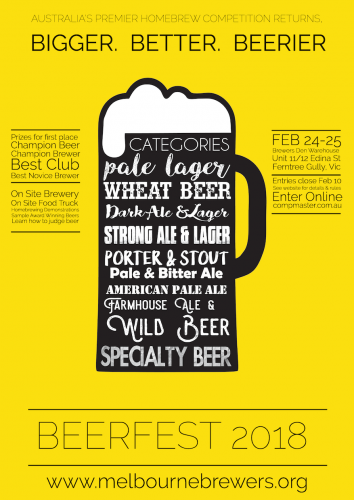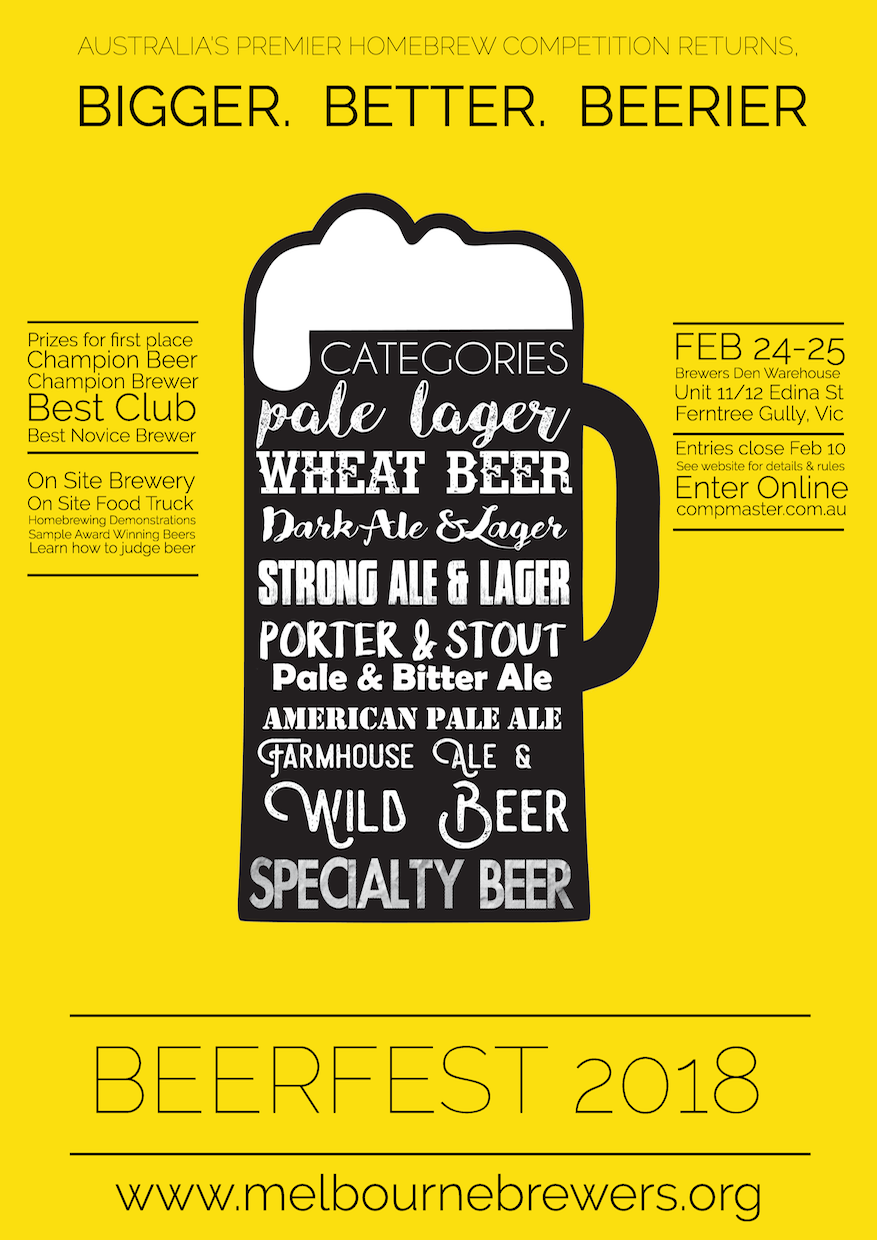 Annual membership.
It's now late October 2017 and a special reminder needs to be put out for everyone to get their Annual fees paid. 
Your membership comes with these great benefits plus many others:
BYO Magazine
All members receive the 
BYO magazine
a
s part of their yearly subscription.
(This is a great saving over an individual subscription)
Monthly Meetings
Meetings are held on the last Wednesday of each month at different locations. They are a great place to socialise, listen to talks, participate in Club competitions, BBQ's and of course taste lots of beer plus many other things.
Communications
A monthly newsletter outlining upcoming Club events and competitions as well as general Melbourne Brewers information and photos.  This gets distributed by email a few days before Club meetings.
Members are also advised of upcoming events by email. Our member email distribution is also used as a forum to discuss topics of interest and to provide brewing information amongst members.
Brew Days
Periodically, Members volunteer to have a Brew Day at their brewery and invite Club Members or guys who may be interested in brewing to have a look at how they brew, equipment used etc. Brew Days are a good way for novice brewers to learn how to make all-grain beer.
Activity Days
Every so often, days are organised for a group of members to build or assemble equipment e.g. convert kegs to boilers, make immersion chillers, yeast stir-plates, counter pressure bottle fillers, temperature controllers.
Events & Excursions
Periodically the Club organises events/trips e.g. trip to Maltings, Melbourne microbreweries, weekends away at country pubs, fishing trip.
Annual Club events include the Annual Dinner, Xmas party, Steinbeer weekend and Beerfest weekend (Club run comp).
Club Buys
Club buys (Bulk buys) of equipment offer significant savings to members.
Club Library
There is a large range of brewing books and equipment available for loan by members.
Things to keep you busy.
Get a brew happening for:
31st Jan- Internal comp on Wheat and Rye Ale.
24th-25th of Feb- Beerfest. Entries close 10th of February.
Merri Mashers IPA comp on 25th of March.
28th March- Internal comp on Belgian Ale.
Go to our Calendar and sync it with your own so you never miss an event.
Get some reading done after you buy some books through our book depository link.
Last but far from least, help keep the Club alive and don't forget to pay your membership fees for this financial year!
---