The Half Pint 20-03-2017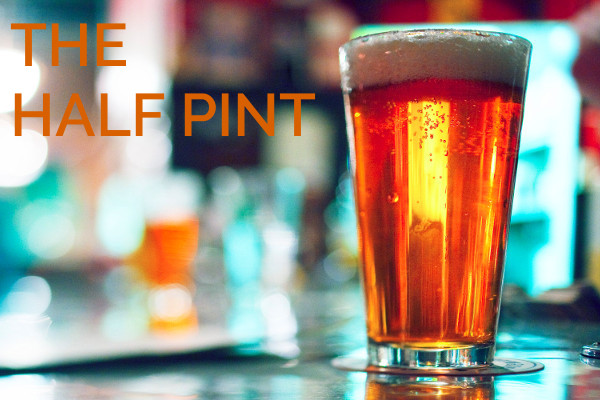 In This Issue:
March Meeting
Wanted - a new newsletter editor
Steinbrew 2017
This month's meeting will be at Pete's warehouse. The Prez, Andy Davison, has volunteered this month to give us a few tips on Judging, particularly for those of us who aren't confident to do so
Andy has been involved in judging for over a decade now, both as a judge and as an educator,, having run 3 BJCP study groups over the years.
Whilst he is not our most experienced judge, has has been watching carefully as over 10,000 scoresheets have passed through his hands and has a few tips to share.
Whether you have never judged before, are a keen novice or an experienced judge, Andy thinks he has some tips that will make your life as a judge easier and to help improve the information that gets back into the hands of the entrants.
And remember, if you have something you want us to organise, let us know at
info@3.24.98.56
Ever Wanted to run a Newsletter?
You will have noticed that we have not had a newsletter for a couple of months now. Unfortunately our newsletter editor has had to stand aside due to external commitments, and we have not been able to get this important function covered from within the committee.
So we're putting our hands out to see if anyone in the club can step up to deliver our newsletter to members each month.
There is a template available, so it can be as simple as collecting a few articles together and filling out the template.
Or, you can make it your own - if you have a vision for a different form of newsletter, come and join us and take us on a journey!
If you're up for it, grab one of the committee at the next club meeting.
Steinbrew, April 2017
Sorry for the delay in getting this one off the ground, but we've been struggling to find anyone who wanted to run with organising this event. With Beerfest over the committee have pulled together and identified the date and venue for this year's event.
Date: 28 - 30th April
Venue: Major Creek Streamside Reserve
We were there last year, and it's a great family friendly venue. It's about a 90 minute drive from Melbourne, and there is no problem with access for any vehicles that make the trip.
There are long drop loos, and great river access so feel free to bring kayaks, canoes etc (Although I suspect it's going to be getting a bit cold at that time of year for swimming).
As always we're looking for people who want to brew, so put your hand up if you're keen to go outside your comfort zone and pull together a great beer for the annual dinner! Hopefully we'll get a couple of people keen to play...
Lastly, Hans won't be able to make it this year as he's going to be on a bike ride with Stein, so we will need someone to bring the stove up with them, and probably some redgum & rocks.
We'll talk more about this at the club meeting this month!
---