The Half Pint 08-03-2017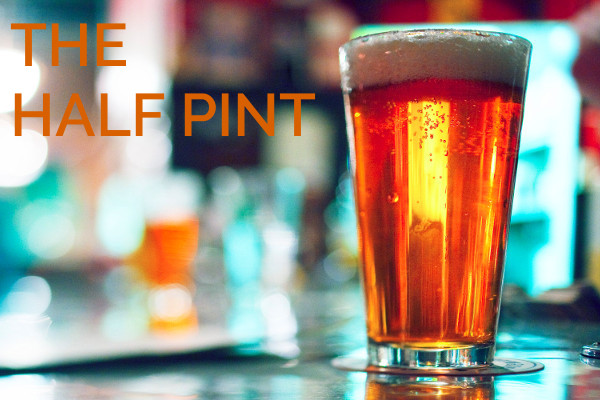 In This Issue:
March Meeting
Beerfest Wrap Up
Ringwood Highland Games
March Meeting
This month's meeting will be at Pete's warehouse. The Prez, Andy Davison, has volunteered this month to give us a few tips on Judging, particularly for those of us who aren't confident to do so.
Whilst he is not our most experienced judge, has has been watching carefully as over 10,000 scoresheets have passed through his hands and has a few tips to share.Andy has been involved in judging for over a decade now, both as a judge and as an educator,, having run 3 BJCP study groups over the years.
Whether you have never judged before, are a keen novice or an experienced judge, Andy thinks he has some tips that will make your life as a judge easier and to help improve the information that gets back into the hands of the entrants.
Beerfest 2017 Wrap-up!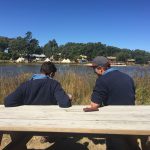 Well, Beerfest is done and dusted for another year, and from all accounts everyone had a great time once again. We were a bit worried about judging numbers, but in the end it all came together really well in what was probably the smoothest run competition we're had in a long time.
For the first time the event was held at PGL Campaspie Downs, and a good time was had by all in the picturesque surrounds, away from the constant drone of city life. And with on-site accommodation everyone was free to let down their hair (and sometimes their guard) into the late evenings.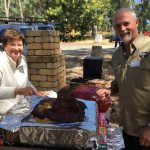 There a lot of people to thank for the success: To all the judges and stewards, thank you for making the competition run well and to time. To the chiefs of staff (Lin, Tom  and Jesse) - great work pulling the team together to make the event a success.
A really big thank you goes out to Roger and Rhonda, who put in a monumental (and not to be repeated 🙂 ) effort to keep everyone fed and nourished. In future we'll look at how to get a few shifts of volunteers together to do this, but Roger and Rhonda have laid the ground work for us to be able to cater an event like this in the future.
We enjoyed home made burgers Friday night, egg, bacon, beans and tomato for breakfasts, roast beef and chicken rolls for lunch. And as if that effort wasn't enough, Roger had 7kg of brisket smoking away for 20 hours and a couple of pork shoulders in another smoker which were simply amazing for dinner Saturday night.
Prizes
Melbourne brewers put in a decent showing for our own competition this year, with a couple of notable placings:
Roger pulled off a second place for his Irish Red Ale, and Jesse came away with a first place for his RIS (after being bridesmaid so many times in recent competitions!). Well done lads!
Ringwood Highland Games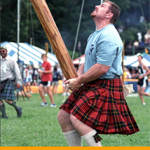 In case you missed it last year, Melbourne Brewers had a stand at the Ringwood Highland Games over the last couple of years where we have been helping to introduce the public to the pleasures of our hobby. Once again Jesse's at the helm, getting us organised to brew for the day and looking for volunteers to man the stand through the day.
Come and enjoy the great food, traditional sports (like the Caber Toss),
If you want to help us out, let us know at info@3.24.98.56 and we will get you more details about what's going on.
---