What to expect as a member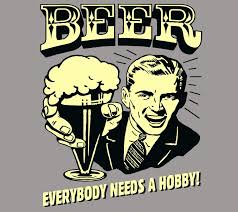 Ask 10 people why they enjoy being a member of the Melbourne Brewers and you'll get 10 different reasons.
A typical club meeting centers around catching up over a beer. Conversations naturally gravitate towards brewing from equipment to techniques, styles, triumphs, faults, and ingredients. Most people will bring a bottle or two of their latest batch and beers tend to be shared around. The feedback you gather can help accelerate your learning and different perspectives help you to perfect your craft. It's not unusual to try 10 different styles of beer on a given night and it's a great way to expand your palate.
A meeting may have a guest speaker from within the brewing industry, or a supplier demonstrating the latest technology. On other nights there may be an internal club competition where teams judge the entries to provide constructive feedback to the brewers and determine a winner.
Special events are held throughout the year from the famous Brewfest to the 'Steinbrew' camping trip, monster brew day, annual dinner, visiting local breweries, brew days at breweries and our brilliant Christmas party.
Add to the mix special purchasing opportunities, a great club library and equipment you can borrow.
Perhaps the biggest reason we keep turning up is because of the great people you meet along the way.
Ready to find out more? Guests are welcome to check out the club before making a decision about joining. For more info email info@melbournebrewers.org
---