The Newsletter, August 2019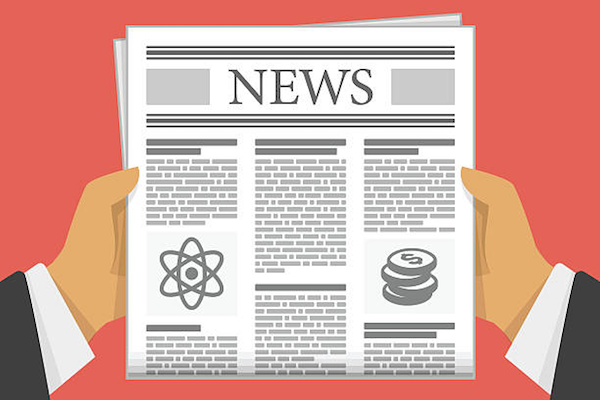 Presidents report. 
With the winter months almost over, one starts to turn their mind to sitting outside in the sun with the warmer weather sipping and an enjoyable home brew or two.
Saturday night sees the club at William Angliss for our Annual Dinner. Good numbers have been confirmed to be in attendance so we should all be in for an enjoyable evening.
Remember the entrance is at 555 Little Lonsdale Street, Melbourne.
VIC BREW
Online Compmaster entries will need to be delivered to Vicbrew 2019 collection points by Early Saturday 31/08/2019. One of those drop off points is Pete's Brewers Den and also you can bring them along to this month's meeting
Also, it would be good to see some of our members involved at VIC BREW either as a judge or stewarding. We are presently not well represented.
It gives you the opportunity to taste some of the best home brew beers in the State
This year the judging will be on the weekend of the 14th and 15th of September at the Belgian Beer Cafe Eureka, 5 Riverside Quay, Southbank Melbourne, Melways 2F E7.
Located about 5 minutes walk from Flinders St Station across the Evan-Walker bridge, this is a BJCP-registered competition and all judges are welcome.
If you are interested get in touch with VIC BREW email vicbrewcomp@gmail.com or fill out the form that can be found here https://forms.gle/uvk8rhvZqNQaM6UY7
Look forward to catching up this month at Pete's warehouse and the British Ales Internal Comp.
Ian Bennett
President
The next meeting, 28th August. 
Will be back once again at Petes warehouse in Ferntree Gully with the Internal comp on Bristish Ales.
Special thanks this month to Beach Hut Brewery  in Scoresby for generously donating a carton of beer to the club for the raffle.
 Brewer of the month.
This months brewer is...Jarrod Boldt
Tell us a little about who you are.
I enjoy having a beer!
I grew up in the eastern suburbs of Melbourne, I work as a carpenter. I have one little girl who's almost 3.
When did you join the Melbourne Brewers and what do you like about being in the Club?
Joined in August of 2018, haven't been to many meetings so far never enough hours in the day! I like the differences of opinions and advice on ways to brew. Also the variety of beers everyone brews (tastings are great). Talking beer to other brewers that are actually interested.
When and why did you decide to give brewing a try?
2012 was when I first started brewing, my wife bought me a Coopers kit for my birthday. It would of been rude not to give it a try. Back then the craft industry in Australia was just getting big. I wanted to brew styles that were not readily available to purchase at the time eg. Dunkelweizen 
Do you brew kit, extract, all grain or a combination?
I started with kits and after 2 brews tried a fresh wort kit. I was sold and after that I changed straight onto all grain.
I began with Brew In A Bag after seeing a demo out at grain and grape. Seeing the whole procedure first hand was a big help.
How many batches are you up to?
52,I should have had a lot more but a gave it away for a few years. The robobrew got me back into it. Now I'm trying to brew small batches to get through styles and different hops I want to try.
What's your favourite style to brew?
It's a tie between Dunkelwiezen and Munich hells.
What about your favourite style to drink?
Anything good, depends on the weather. Lagers in summer, dark beers in winter, wheat beers in spring.
Do you have a favourite store bought beer?
Augustiner Edelstoff, I could live off the stuff…perfection. Shame its rarely available in Australia.
Coopers sparkling if Australian.
What system do you brew with?
Robobrew V3
What's your favourite brewing gadget/tool?
Tough one, Tilt hydrometer, great seeing where your beer is at both in gravity and temperature. Also ink bird for temp control should get a mention too.
What's been your best highlight since you started brewing?
3rd place for munich dunkel at beerfest 2019, being that it was my first crack at brewing that beer and first comp.
What about your biggest disaster?
 Having to tip 19L of beer out of a keg because I didn't clean the keg properly and got infected. Almost brought a tear to the eye! as it was a cracking brew when tasted from the fermenter!!
What's your favourite brewery to spend some time at. 
All of them in Munich Germany, fresh real beer! But if I had to choose it would be. Augustiner-Bräu. First discovered when I went to Oktoberfest in 2010. I recommend you put Oktoberfest on your bucket list.
What would be your best tip for others?
Temperature control for fermenting, it has taken my beers to the next level.
What do you love about brewing that keeps you picking up the paddle?
The the smell of mashing in during brew day, the anticipation of cracking the first beer!
When you're not brewing, how do you spend the rest of your spare time?
Having a a few beers watching the footy or cricket. I like to spend time with my wife and daughter going on holidays.
The Annual Dinner. 
Venue
William Angliss Restaurant, 555 La Trobe Street, Melbourne this Saturday the 31st of August at 6:30pm.
PRE DINNER Drinks
Michael Hewes - American Pale
Chris Duckworth - American Amber Ale
Paul McMurray - Rye IPA
ENTRÉE 
Tom Yum Gai, chicken and water chestnut dumpling, fresh coriander (DF NF)
Paul McMurray - Candied Orange/Red grapefruit Neipa
Ian Bennett - Idaho Smash Pale Ale
MAIN 
Roast pork belly, wombok and tofu salad, spring onion relish, spicy hoisin (DF NF)
Lamb shank, chestnut, smoked bacon, olive oil pomme puree, lemon and cinnamon jus (GF NF)
John Keske - Steinbrew Doppelbock
Hayden Henderson  - Brett saison
DESSERT 
Sweet garden carrot cake, cheesecake cigar, candied walnut crunch, cinnamon ice cream, black raisin coulis
Christopher Holmes - Banoffee Pie Weisenbock
Erik Schwab - Dessert stout
AFTER PARTY 
As the night wraps up pretty early the committee has arranged to meet after the dinner at Penny Blue. They are located at 2 Driver Lane, Melbourne. (Off Little Bourke Street near Elizabeth Street)

Beerfest 2019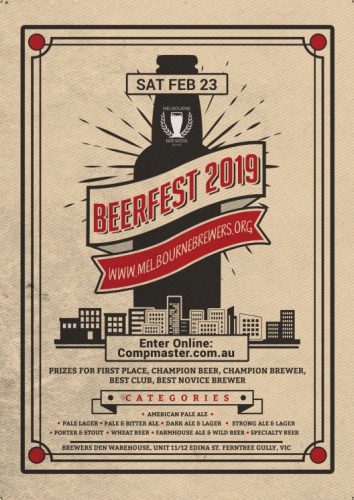 Our sponsors  put up some fantastic prizes this year in support of the Home Brewing Community. Lets show them some love back and get   behind them when you next do your shopping or recommend a store to a new brewer. It's these sponsors that keep our competitions running so lets return the favour and support them any way you can!
Major Sponsors:
Beer of Show - $200 Brewers Pack from
Beerco
Best Novice - Fermentasaurus with pressure kit from
Keg King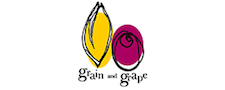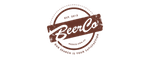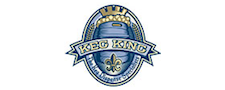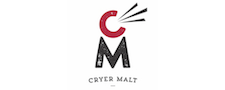 _________
Our category sponsors
Wheat and Rye - 25kg JW Signature Malt, 25kg Simpsons Golden Promise, 500g Cashmere Hops from
Bintani
Strong Ale and Lager - $100 voucher for Grain and Grape from
Spiedel
Pale and Bitter Ale -25kg JW Signature Malt, 25kg Simpsons Golden Promise, 500g Cashmere Hops from
Bintani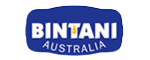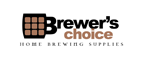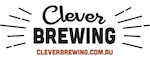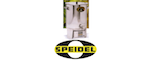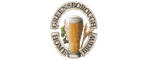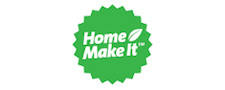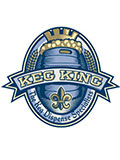 The Old Dick.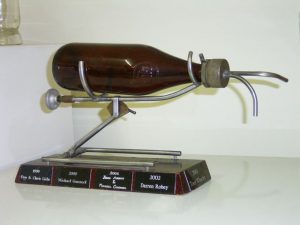 Since 1999, the Club Brewer of the Year trophy has been an unusual mechanical device, affectionately known as "The Old Dick".
The trophy was built about 22 years ago by former Member Dick Seville who was a popular and eccentric Member of the Melbourne Brewers and the ABAV which preceded it. "The Old Dick" is designed to hold a 750ml bottle of beer and to gradually tilt it in order to pour the contents without disturbing the sediment, thereby obtaining a crystal clear beer.
Dick an engineer by trade would regularly take the device with him when dining at BYO restaurants and drinking his own beers, mostly bottle conditioned brown ales.
Longstanding Members will remember Dick as the quietly spoken gentleman who would bring a large plate of cheese and onion sandwiches to every club meeting which would be unveiled late at each meeting after the standard Club nibbles had been consumed. These would rapidly be devoured and were a traditional part of Club meetings for many years.
Dick was an inventive guy having a hand in building one of the first commercial washing machines ever built in Australia. Unfortunately, Dick passed away several years ago but much of his brewing equipment was donated and subsequently auctioned by the Club so many current Members have equipment designed and built by Dick and his legacy lives on.
The Old Dick was donated by Dick's family and Colin Penrose. So next time you see "The Old Dick" remember that it, like our Club, has a rich history built on the efforts of eccentric good blokes like Dick Seville.
The Old Dick is a prestigious award given to the Club Brewer of the Year, based on all the members points tallied from all competitions entered. First, Second and Third all generate points to determine who gets to be this years Brewer of the Year.
Membership.
The club's preferred method of payment is online.
New members: If you believe you are not on the club mailing list, send the committee an email or bring it up with someone at a meeting to make sure we add you in.
Your membership comes with these great benefits plus many others so support the club and help keep it going.
BYO Magazine
 All members receive the 
BYO magazine
a
s part of their yearly subscription.
(This is a great saving over an individual subscription)
Monthly Meetings
Meetings are held on the last Wednesday of each month at different locations. They are a great place to socialise, listen to talks, participate in Club competitions, BBQ's and of course taste lots of beer plus many other things.
Communications
A monthly newsletter outlining upcoming Club events and competitions as well as general Melbourne Brewers information and photos.  This gets distributed by email a few days before Club meetings.
Members are also advised of upcoming events by email. Our member email distribution is also used as a forum to discuss topics of interest and to provide brewing information amongst members.
Brew Days
Periodically, Members volunteer to have a Brew Day at their brewery and invite Club Members or guys who may be interested in brewing to have a look at how they brew, equipment used etc. Brew Days are a good way for novice brewers to learn how to make all-grain beer.
Activity Days
Every so often, days are organised for a group of members to build or assemble equipment e.g. convert kegs to boilers, make immersion chillers, yeast stir-plates, counter pressure bottle fillers, temperature controllers.
Events & Excursions
Periodically the Club organises events/trips e.g. trip to Maltings, Melbourne microbreweries, weekends away at country pubs, fishing trip.
Annual Club events include the Annual Dinner, Xmas party, Steinbeer weekend and Beerfest weekend (Club run comp).
Club Buys
Club buys (Bulk buys) of equipment offer significant savings to members.
Club Library
There is a large range of brewing books and equipment available for loan by members.
Things to keep you busy.
Get a brew happening for:
October internal comp on Lagers.
October, Baysides Oktoberfest.
Go to our Calendar and sync it with your own so you never miss an event.
Get some reading done after you buy some books through our book depository link.
Last but far from least, help keep the Club alive and don't forget to pay your membership fees for this financial year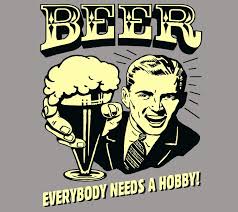 ---