The Newsletter, November 2018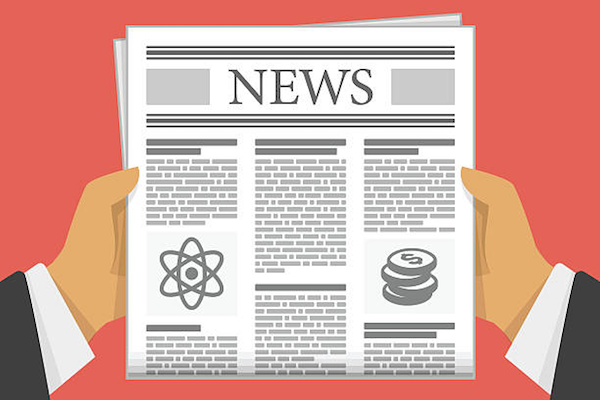 From the Club President.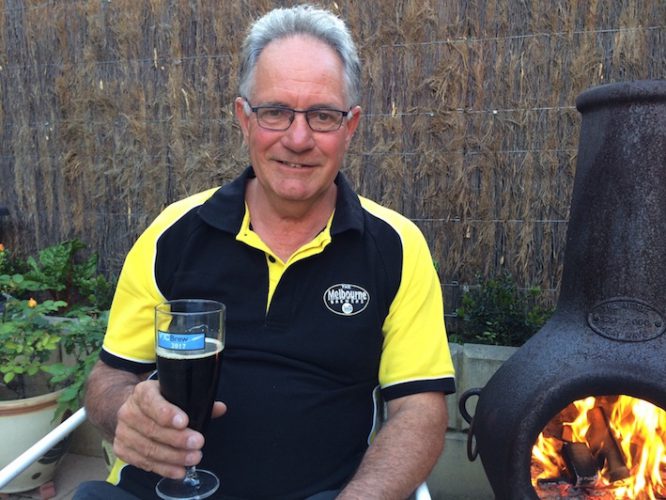 It has been a quiet month  throughout November for  The Melbourne Brewers with competitions  concluded for the year, other than our internal competition this month for lagers, so if you have a lager bring it along to see how it stacks up against other lagers brewed by our members.
The event calendar will be ready for pick up at this months' meeting, so make sure you have paid for your purchase. There are a few still available, so if you didn't order initially and would like one, or you would like a second one please contact John Keske or order via Facebook.
Last Saturday four of our members brewed a demonstration  experimental beer at Keg King as a promotion for our club in conjunction with one of our important sponsors.
Erik brewed on his Guten, Roger used Keg King's demonstration Guten, Michael used his Esky as the mash tun and I used my BIAB.
The experiment was to all use the same grain bill and hops and yeast with the variance being in the application of hops.
Erik organised the recipe for a pale ale and the four of us enjoyed a brew day, including the inquisitive questions from many of Keg Kings customers.
The proof of day will be in the tasting of the beers, to see how different they end up and which beer is preferred. We will have a tasting on our January meeting which will be held at Keg King similar to the meeting we had there earlier in the year.
We must thank Will, Daniel, Uri and the boys for making us so welcome and assisting us with raw materials,  and the general logistics to make the day happen.
Hopefully we pick up a new member or two, but if not the public relations exercise was well worth while putting our club front and centre to the public.
Don't forget about the Christmas Party at Andy's place in Balwyn this Saturday 1st December. It is a function that all the family are welcome to attend, it's always a good night and finishes the year nicely.
Beerfest is not far off once the festive season is done and dusted. It is to be held on 23rd February 2019 and again this year we will require members to be involved to make the competition a success. It is to be held at Pete's warehouse, so please make yourself available to judge, steward or be of assistance in any way you feel fit.  This Competition is the largest of its type amongst the brew clubs, has the best prizes for the winning beers, but it takes  more than just the committee to make it all happen.
Look forward to seeing everyone at the warehouse Wednesday
Ian Bennett
President
The next meeting, 28th of November.
It will be held at Petes factory again Unit 11/12 Edina Rd, Ferntree Gully VIC 3156 from 7:30.
There will be the Lager competition and the three Saisons experiment to be tasted.
Advent calendar slabs will also be there for you to take home.
The Keg King brew day.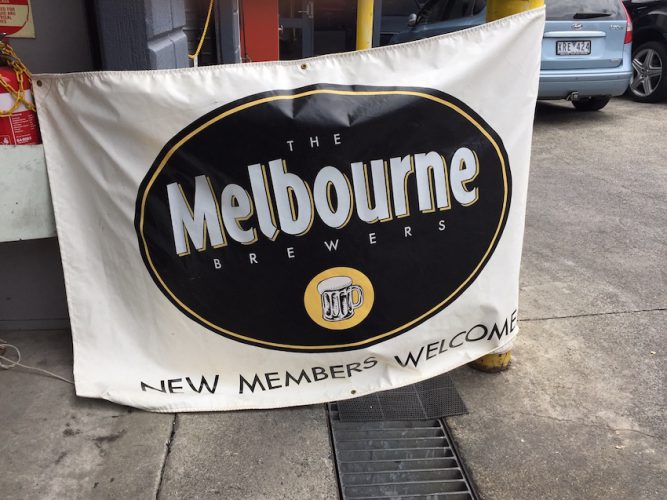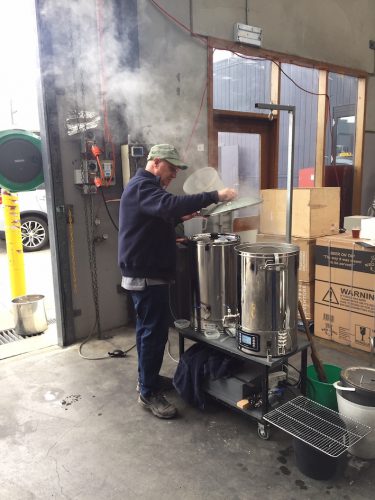 Brewer of the month.
This months brewer is...Hayden Henderson
My brewery and recipes:
The Christmas Party.
Tis the season to drink beer with good friends & celebrate a year of beer.
The Melbourne Brewers will be hosting our year end Christmas party at Andy's place in Balwyn North on Saturday December 1st, 4pm.
Please let John know how many Adults and how many Kids.
Beerfest 2018.
 Our sponsors  put up some fantastic prizes this year in support of the Home Brewing Community. Lets show them some love back and get behind them when you next do your shopping or recommend a store to a new brewer. It's these sponsors that keep our competitions running so lets return the favour and support them any way you can!
Our major sponsors:
_________
Our category sponsors:
 Lame beer joke of the month.
A man, whose level of drunkenness was bordering on the absurd, stood up to leave a bar and fell flat on his face.
"Maybe all I need is some fresh air," thought the man as he crawled outside.
He tried to stand up again but fell face first into the mud.
"Screw it," he thought. "I'll just crawl home."
The next morning, his wife found him on the doorstep asleep.
"You went out drinking last night, didn't you?" she said.
"Uh, yes," he said sheepishly. "How did you know?"
"You left your wheelchair at the bar again."
The Old Dick.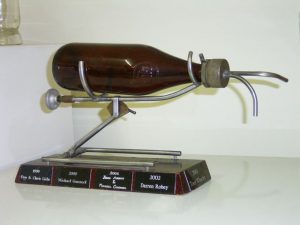 The current leaderboard for the  2018 trophy has in the top six in no particular order:
Perran Cook
Hayden Henderson
Ian Tomlin 
John Keske
Ian Bennett
Guy Denny
These are followed closely by everyone else, so get brewing!
Since 1999, the Club Brewer of the Year trophy has been an unusual mechanical device, affectionately known as "The Old Dick".
The trophy was built about 22 years ago by former Member Dick Seville who was a popular and eccentric Member of the Melbourne Brewers and the ABAV which preceded it. "The Old Dick" is designed to hold a 750ml bottle of beer and to gradually tilt it in order to pour the contents without disturbing the sediment, thereby obtaining a crystal clear beer.
Dick an engineer by trade would regularly take the device with him when dining at BYO restaurants and drinking his own beers, mostly bottle conditioned brown ales.
Longstanding Members will remember Dick as the quietly spoken gentleman who would bring a large plate of cheese and onion sandwiches to every club meeting which would be unveiled late at each meeting after the standard Club nibbles had been consumed. These would rapidly be devoured and were a traditional part of Club meetings for many years.
Dick was an inventive guy having a hand in building one of the first commercial washing machines ever built in Australia. Unfortunately, Dick passed away several years ago but much of his brewing equipment was donated and subsequently auctioned by the Club so many current Members have equipment designed and built by Dick and his legacy lives on.
The Old Dick was donated by Dick's family and Colin Penrose. So next time you see "The Old Dick" remember that it, like our Club, has a rich history built on the efforts of eccentric good blokes like Dick Seville.
The Old Dick is a prestigious award given to the Club Brewer of the Year, based on all the members points tallied from all competitions entered. First, Second and Third all generate points to determine who gets to be this years Brewer of the Year.
Membership.
Membership Subs for 2018/19 are overdue now, please get them paid if you haven't already.
The club's preferred method of payment is online.
Your membership comes with these great benefits plus many others so support the club and help keep it going.
Things to keep you busy.
Get a brew happening for:
1st of December, The Christmas Party.
23rd of February, Beerfest 2019.
Go to our Calendar and sync it with your own so you never miss an event.
Get some reading done after you buy some books through our book depository link.
Last but far from least, help keep the Club alive and don't forget to pay your membership fees for this financial year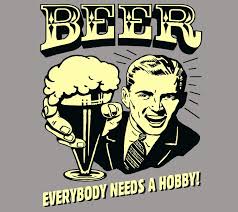 ---