The Newsletter, September 2018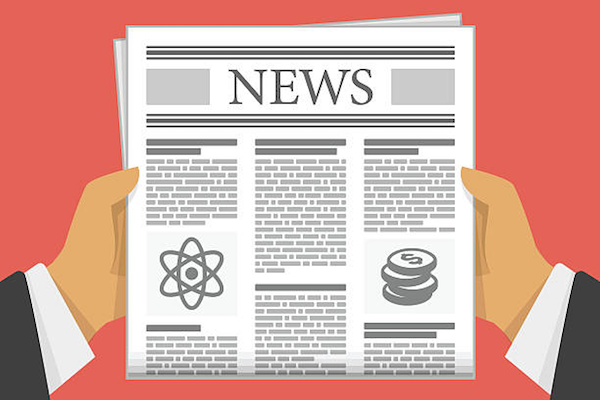 From the club President.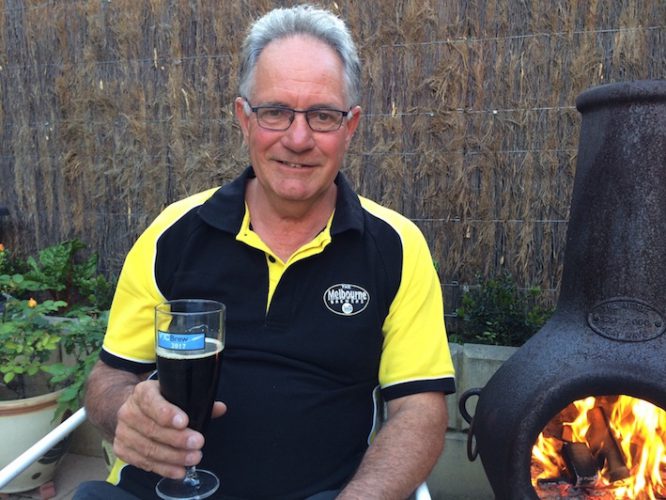 The next meeting, 26th of September.
Will be held at Petes factory again with an internal competition on Bitters.
Followed by, Social night. 
Friday the 12th of October. Venue and details to be confirmed, but cross the date off in your calendar.
Brewer of the month.
This months brewer is...Craig Bates
Beerfest 2018.
 Our sponsors  put up some fantastic prizes this year in support of the Home Brewing Community. Lets show them some love back and get behind them when you next do your shopping or recommend a store to a new brewer. It's these sponsors that keep our competitions running so lets return the favour and support them any way you can!
Our major sponsors:
_________
Our category sponsors:
 Lame beer joke of the month.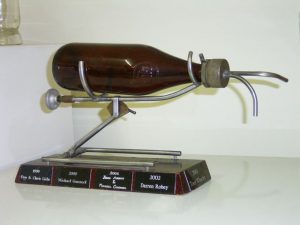 The current leaderboard for the  2018 trophy has in the top six in no particular order:
Perrin Cook
Hayden Henderson
Ian Tomlin 
John Keske
Ian Bennett
Guy Denny
These are followed closely by everyone else, so get brewing!
Since 1999, the Club Brewer of the Year trophy has been an unusual mechanical device, affectionately known as "The Old Dick".
The trophy was built about 22 years ago by former Member Dick Seville who was a popular and eccentric Member of the Melbourne Brewers and the ABAV which preceded it. "The Old Dick" is designed to hold a 750ml bottle of beer and to gradually tilt it in order to pour the contents without disturbing the sediment, thereby obtaining a crystal clear beer.
Dick an engineer by trade would regularly take the device with him when dining at BYO restaurants and drinking his own beers, mostly bottle conditioned brown ales.
Longstanding Members will remember Dick as the quietly spoken gentleman who would bring a large plate of cheese and onion sandwiches to every club meeting which would be unveiled late at each meeting after the standard Club nibbles had been consumed. These would rapidly be devoured and were a traditional part of Club meetings for many years.
Dick was an inventive guy having a hand in building one of the first commercial washing machines ever built in Australia. Unfortunately, Dick passed away several years ago but much of his brewing equipment was donated and subsequently auctioned by the Club so many current Members have equipment designed and built by Dick and his legacy lives on.
The Old Dick was donated by Dick's family and Colin Penrose. So next time you see "The Old Dick" remember that it, like our Club, has a rich history built on the efforts of eccentric good blokes like Dick Seville.
The Old Dick is a prestigious award given to the Club Brewer of the Year, based on all the members points tallied from all competitions entered. First, Second and Third all generate points to determine who gets to be this years Brewer of the Year.
ANHC Club Night note by Andy Davison.
I was hoping to get out to the club meeting this week to talk about club night, but a rehearsal means I won't be able to be there.
In lieu of that I'm hoping to get you all excited by email (yes, a tall ask, so hang in there!)
Club Night is an event tailored to show off what it means to be a member of a club, and to get some bragging rights about being the best brewers in Australia. We also came in officially last in Canberra - photos emortalising both are attached 🙂
Clubs get a table and a few buckets of ice and are able to dress that table up and serve as much beer as they like! In past years we have taken out the prizes for best beer and best table theme, and it'd be great to do it all again!
SO if you're going to get along to club night and want to be a part of the Melbourne Brewers table, or have any themeing ideas, get in touch with Ian or anyone on the committee to help make it happen!
Cheers!
Andy
Membership.
Membership Subs for 2018/19 are overdue now, please get them paid if you haven't already.
The club's preferred method of payment is online.
Your membership comes with these great benefits plus many others so support the club and help keep it going.
Things to keep you busy.
Get a brew happening for:
Octoberfest by Bayside, 13th October.
28th of November, Internal competition on Pale Lager.
Go to our Calendar and sync it with your own so you never miss an event.
Get some reading done after you buy some books through our book depository link.
Last but far from least, help keep the Club alive and don't forget to pay your membership fees for this financial year!
---