The Newsletter 24-07-2017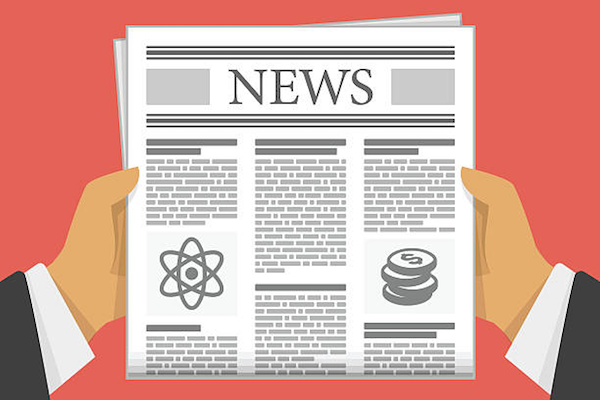 From the club President
Welcome to a new era for The Melbourne Brewers.

After over 10 years as President of our club, Andy has relinquished the reins. His contribution has been immense and I'd like to thank him on behalf of the club for his input, expertise, and guidance throughout his presidency. I am pleased to say that he stays on the committee as the Ordinary Member, whereby we can delve into some of that wealth of knowledge and move the club forward.

I am pleased and privileged to have been elected as the new Pres and hope to be able to serve the club well into the future.

For those that know little about me, I started to be interested in home brewing after tasting fellow member and long time friend Peter Snare's home brew. He was so enthusiastic about brewing his own beer and I was taken with the taste and wide range of flavours on offer. Pete invited me to a brew day and I was hooked.

Pete and I both BIAB and enjoy the simplicity and the quality beer brewed by this method.

My brewing highlight was winning first place at Beer Fest 2014 for my Black Rye IPA and brewing it again for the annual dinner for all to drink.

I am married to Barbara and have two adult step-daughters and four grand children between the ages of 16 months and nine years.

I am self-employed and my company specialises in office fit outs.

My other interest is in Aussie Rules football. A former umpire (Life Member of the AFL umpires association) and umpires coach with the AFL, but now and for the past 18 years have co produced and presented the award winning "The Local Footy Show" screened on C31 promoting local grassroots football throughout the metropolitan area and closer country league.

My aims for the club are simple and obtainable. Build membership, structure monthly meetings, and lift the communication amongst our membership.

Our membership and the numbers that attend our monthly meetings have dwindled since I joined some five or six years ago, so I would like us to able to build on the current membership and double our numbers in my first year.

To do this we need to make attending our monthly meeting a pleasurable experience. I'd like to see more structure to our meetings where we can all learn by sharing beer, our experiences and hopefully taking away some new knowledge each month. Feedback will be welcome. The meetings will start at 7.30pm. so it's a 7 pm for a 7.30 start.

John Keske, a relative new comer to our club has joined our committee and one of his roles will be to keep abreast of our new members as New Member Liaison and assist them getting involved and part of the club

Dave Barkla another younger face and a new member to the committee will be looking after the newsletter and electronic media. So if you have anything that you would like published, speak with Dave to have it publicised.

I would also like to thank others on the committee that have returned for another year and wish to continue to serve the club and move it forward. Chris, Roger, Braden, Ed, Lin, Ian and Andy add stability and guidance and a wealth of information.

We intend running more in house competitions throughout the year and inform you of the external competitions well in advance so that if you wish to enter any of these comps you will have plenty of time to brew for them. Lin will again be the competition coordinator to keep you up to date.

I expect it to be a fun year and one that we can all enjoy. Obviously, the more that participate in the year's activities the better the year will be.

Our Dinner on 12th August at the Cherry Tree Hotel in Richmond is the next highlight on the social front so it would be great to see as many members and friends make a real effort to fill seats and to enjoy the terrific food and great beer brewed by our members. If you haven't done so book your tickets NOW!

Our guest presenter at this month's meeting at Pete's warehouse is Home Make It demonstrating sausage making. Members of our brew club do get together to make sausages so this demo may give you the impedes to get further involved.

I look forward to this year's presidency and to your participation and enjoyment of The Melbourne Brewers.

Ian Bennett
Last months meeting
Last months meeting was once again held at Richards craft beer bar in Hawthorn, The night consisted of the annual general meeting as well as our annual Kit Beer Competition.
The AGM went down smoothly with a mixture of new committee members stepping up to the task and old ones re-elected to continue their good work serving the club. You can see the committee for 2017 in the website here.
The Kit beer comp was again an interesting and varied mix of beers to be tried. With a decent amount of entries this year the whole bar was divided into tables of three for everyone to have a go at judging some beers.
The three podium winners were...
Ian Tomlin with his Porter
John Keske with an Australian Sparkling Ale
Chris Duckworth with his DIPA
CONGRATULATIONS TO ALL THREE!
The next meeting
The next meeting will be back once again at Pete's warehouse on Wednesday the 26th of July.
It will be a great night with two good people coming down from Home Make It to give us all a sausage making demo, which of course will be followed up with a BBQ! So make sure you come on down - home made sausages and home made beer, what more needs to be said?
The start time is 7:30 but please try to be earlier so we are ready for the presentation start beforehand so as we don't delay our guests.
Things to keep you busy
Get a brew happening for:
Go to our Calendar and sync it with your own so you never miss an event, do it here.
Get some reading done after you buy some books through our book depository link  here.
Last but far from least, help keep the club alive and don't forget to pay your membership fees right here for this financial year!
---